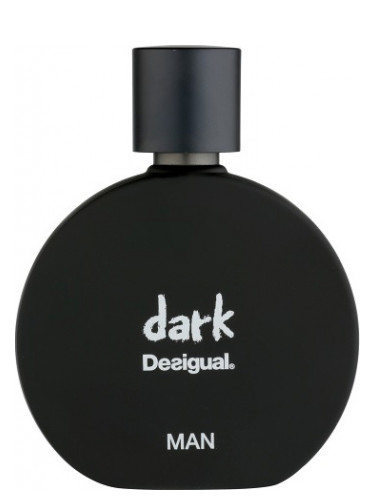 The simple answer is that I just didn't feel I had anything new to say, but I decided to try Dark Desigual Man again and I certainly can say a few things about this one. First, the notes on Fragrantica are listed as:
Top notes are nutmeg, black pepper, ginger, saffron and cinnamon; middle notes are orange blossom, patchouli, vetiver and driftwood; base notes are oakmoss, musk, amber, tobacco, tonka bean and black vanilla husk.
I found a very good deal for 100 ml tester a while back, but my first wearing was not especially good. Here is my review from back then (March, 2019):
Not bad if you get it for "super cheapo" prices. I prefer something like CK Shock for Him, at least in the older formulation I have, as this one doesn't have clear notes. I guess you could call it a beginner "dark" or "black" fragrance. This is definitely not "niche quality." On the other hand, something like Black Rose by Lomani (both cost me about the same for 100 ml) is. In fact, I would say it's not even up to the level of most mediocre designer fragrances, though at least it's not a total "chemical nightmare," as some designers are. The competition at these really low prices (around $15 or less) these days is amazing. One Man Show Ruby Edition cost me less than $10 for a tester, and I'd rank that one higher than Desigual Dark, for example.
UPDATE: After an hour or so I detect some "fresh" aroma chemicals enter the scene. It's certainly pleasant but compared to the list of notes I'm definitely disappointed. No more blind buys from this brand for me.
The other day I was looking around and saw the bottle so I decided to see what my impression would be now. I used several sprays this time and was impressed. It was in the Tom Ford Tobacco Vanilla range. However, after an hour or so, what I got mostly was ambroxan. So, if you want a light version of Sauvage after a TFTV type first hour, this might be for you, just spray enough (the sprayer puts out a fine mist so it is easy to under-spray).