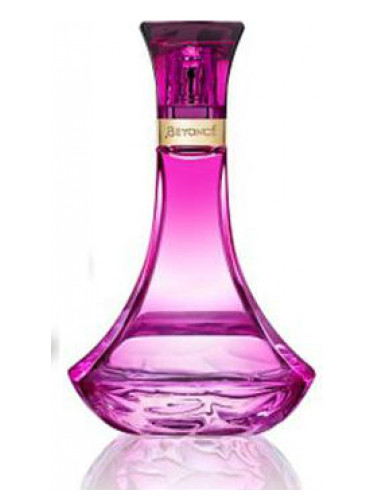 No, the picture is not of a niche bottle but of a "celebuscent," but I'll get back to it below.  To begin this post, I want to mention that I don't read reviews at Basenotes.net nearly as much as I used to, usually because there are more at Fragrantica.com and I find those to be more "down to earth."  Also, I can usually tell what kind of hobbyist/aficionado the person is, whereas the Basenotes crowd tends to be more difficult to decipher.  For example, one reviewer there writes long and thoughtful reviews, yet his preferences are very different than mine, and he seems to be much more tolerant of certain aroma chemicals than I am.  So, it's easy to be misled by such reviews, whereas the "dis ding stinks" type of review is easier to dismiss or understand (such as if the scent is animalic).
What I've noticed on the few occasions in recent months that I clicked on the Reviews tab at Basenotes is that so many are of obscure niche fragrances.  In the "old days" of a decade or so ago, they were often reviewing the same fragrances, and there weren't too many that were discussed all that much.  One was L'Air du Desert Marocain, of course, but nowadays not only have never heard of the fragrance, but I also have never heard of the company!  It's very easy not to be interested in a fragrance that is very expensive when there are so many others that fit the same bill, so to speak.  Of course, I've sampled a whole lot of fragrances in the last ten years (I got serious in late 2007, which I started reading Basenotes and fragrance blogs), but back then there weren't that many that seemed special and it was a lot easier to obtain samples, often for free or in a swap (and shipping costs were lower back then too – the USPS 2 pounds for $2.90 deal was great!).
I find myself thinking, "nah, I already have something that sounds close enough," or "that's probably a chemical mess," or "that sounds like a ham-fisted attempt to reinvent the vintage wheel," on the rare occasion that I read about one of the new, expensive niche fragrances that I am not likely to own (another factor being how swapping has dried up in recent years).  So, I have largely confined myself to buying lots at very good prices or taking advantage of an occasional deal from the major online discounters.  One example of the latter is Beyonce's Heat Wild Orchid, which I actually sampled at a Walmart and though was okay, but hardly worth pursuing.  The notes for this 2010 release (from Fragrantica) are:
…opens with a fruity trio of pomegranate, coconut water and boysenberry. A bold floral bouquet of butterfly orchid, blooming magnolia and honeysuckle is the heart. Blonde woods, skin musk and amber contribute to the overall impression of a sensual perfume.
When I saw a super deal on a 100 ml bottle, I was hesitant, but figured I could give it as a gift if I didn't think it was worth keeping.  It doesn't smell much like the notes to me, which in this case was a great surprise!  The first time I sprayed it on, at Walmart, it had an almost chocolate/vanilla quality, but then the next time I recognized quite a bit of tonka, and not much in the way of florals.  Over time, a smoky type quality emerged, which usually irritates me, but here it was mild enough, and works great, providing me something that usually doesn't work in much more expensive scents.  There's also a hint of an almost minty quality that keeps things interesting.  I mention this because it seems like the "fragrance community" is going in two entirely different different directions, and it reminds me of how more than a few people I know will only do food shopping at the "better" stores or what we used to call "health food stores" 25-30 years ago (an example is Whole Foods Market).  They spend a whole lot more on food than I do (I get most of my food from Walmart and local dollar stores).
Speaking of which, when I was last in a dollar store, I bought an EAD fragrance called Divulge, which is "inspired by" CK's Reveal for Him.  I had opportunities to acquire Reveal at a reasonable price, but I found at least a few CK scents to be too "chemical" for my tastes and decided against.  Dollar store versions, though, tend go go lighter on some aroma chemicals, and indeed that was the case here.  I really enjoyed Divulge and certainly would have paid a bit more for the 75 ml bottle.  What I smell seems consistent with the reviews I've read of Reveal, and it's certainly unique in terms of my experience.  However, an effect it had on me was to plant the notion in my mind, "you just can't spend much money on these concoctions any more – it's just ridiculous!  The dollar store companies are too good."  Of course, I already have plenty to keep me occupied the rest of my life, but that was the case years ago too, when I still found myself tempted to blind buy something that turned out to be a bad decision, but curiosity got the best of me.
Those days seem to be gone for me.  Sure, if the deal is ridiculously good I'll throw a few dollars at a bottle, but overall I think of myself as going in the opposite direction of the "niche samplers."  What are they seeking?  Yes, unique compositions will continue to be released, but then the question becomes, "are you ever going to enjoy what you have or are you going to continue to chase after pots of gold at the ends of rainbows?"  I can imagine some people buying a huge amount of samples and hardly ever buying a bottle – they are likely those who claim to be seeking "art" in fragrances, but of course this is a tiny fraction of a tiny fraction.  One issue seems to be a lack of patience, meaning that when one of these people hears about a "special" new release, there is a desire to try it within a month or less.  But what I find myself a lot more interested in lately is wearing fragrances that I have neglected for a while, to see what my perceptions of it are like after such a hiatus.  Often, it seems like a very different fragrance!  This supplies me with the novelty factor that I'd guess is a driving force for the niche samplers, and it allowed me to appreciate "super cheapos" like Heat Wild Orchid.