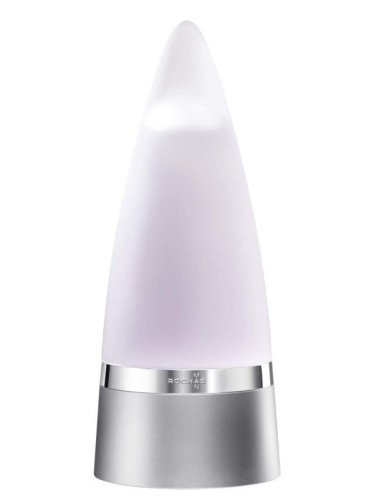 Not long ago I purchased a lot/group of fragrances, and one of the bottles was Rochas Man.  The liquid was brownish, unlike the bottle I already owned (2011), which is mostly clear, with just a slight pink tint, and I had read that recent bottles have this brownish coloration, so I assumed it wasn't of much value (considering what I already own, how rarely I wear Rochas Man, and what the current prices are for it).  But before I go further, I'll quote the note description at Fragrantica.com:
…bergamot and gentle balsamic notes of lavender. Pure and intense jasmine pulses with the heart of perfume along with gentle grassy and fresh notes of lily-of-the-valley and the touch of sensual musk. The base is soft, creamy and warm together with vanilla, sandal, amber and the gourmand tone of coffee.
There may be a hint of something grassy but I never got lily-of-the-valley, nor much of any wood note.  Instead, it's a lavender gourmand, quite similar to New Haarlem by Bond Number 9.  The obvious question is, "can I get something very close to NH if I buy a $20 bottle of Rochas Man?"  Of course, everyone has different thresholds for difference/similarity in these situations, but for me there was a major divergence in my two RM man bottles, which were formulated just one year apart!
The 2011 bottle (batch 1263) with the clear liquid/very slight pink tint is definitely harsher and less complex to me (and at least a bit "synthetic").  As you might expect, they smell very similar, but the problem is that the 2011 becomes irritating after a while, whereas the scent from the 2010 bottle (batch code 0273) is enjoyable for hours!  While 2010 may be a bit more "masculine" than NH, which is fine with me, they are more or less on the same level, in terms of my ability to appreciate the scent for hours without irritation.  When I looked on the RM boxes, I noticed that "Evernia prunastri (oakmoss) is listed on the 0273 batch but not the 1263 one!  The other difference is that 79% volume is on the 0273 but 80% was on the 1263.
I've read that the very recent formulations of RM are a lot weaker than older ones, and I'd say the 1263 is certainly at least strong enough, but while that may satisfy most, the irritation factor is huge for me.  And in these situations, the great thing is that not only can I sell that 1263 bottle, but I would now certainly consider selling or swapping my New Haarlem bottle, which to me is a huge "bonus" to buying the lot, which I certainly didn't buy because the RM bottle was included (I thought it was likely a newer bottle because the other bottles in it were released within the last five years).  Of course I can't say that whatever amount of oakmoss in the 0273 bottle made the difference, but if it did, to me it's a huge difference, and is consistent with those who lament the "death of perfumery" due to materials restrictions!
NOTE:  In 2015 someone posted this in a Basenotes.net thread:
The bottle in the plastic moulded box (brown juice – early version) smells significantly bolder, thicker, dustier and sweeter – in a good way – than the version with the pink cardboard box (pinkish juice).
Both of mine come in regular cardboard boxes (pink).  On Fragrantica, there was this claim:
 It was reformulated in 2008/2009 by J.M Duriez.
So, it may be that they went with a cheaper box but my 0273 bottle is still of the original formulation.  It certainly seems that way to me, as there is nothing "cheap" about it and the "quality" is very close to New Haarlem, IMO.  And while Legend by Michael Jordan compares favorably to my 1263 bottle, I would rank the 0273 bottle as clearly superior to Legend.