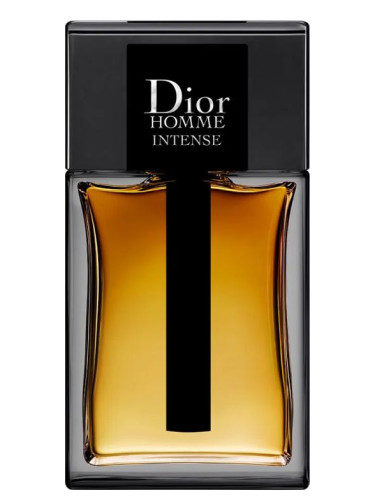 I've wanted to sample Dior Homme Intense for years, but every time I got close it alluded me, such as a few swap negotiations that fell through, and one ebay purchase that the seller refused to honor (she claimed her grandmother accidentally listed it at the wrong Buy It Now price).  Still, I decided it made sense to wait, because what would be the best result?  I'd like it and buy a bottle, then wear it once or twice a year?  But recently I was able to try the 2015 formulation, and while I was thinking about something else crossed my mind: would my review of it make sense to a newbie?
First, I'll start with my Fragrantica.com review of DHI:
…I wore that 2015 batch of DHI. I'm getting a kind of neutered version of original DH (I used two sprays to the chest half an hour ago), but it does seem to have more of a gourmand element, though nothing all that special to me. So far, I'd say I'd buy this at a low price or swap for it, because it is reasonably pleasant, an okay winter office scent, but I think I'd rather wear something like Magnet for Men by Eclectic Collections because I prefer the notes in that one and the "quality" seems to be the same. I'll update if I get something different as it develops.

UPDATE: I can understand the appeal, as the balance is nice, but I don't find it especially interesting, and there's a touch of what I perceive as "laundry musk." What Luca Turin said about Jaipur Homme, that it feels like it's part of a group of items that comprises a gift set (something to that effect) is how I think about DHI. Vintage Jaipur Homme, though (at least EdP), is something at least relatively unique, and it does take chances, so to speak. How things have changed since the Turin/Sanchez "guide" book was published, nearly a decade ago!  At this point, if asked, I'd have to say I prefer Halloween Man Shot to this 2015 batch of DHI, because it develops into a more compelling blend of similar notes, and also doesn't have the lavender (which I think is just a distraction in DHI).
The listed notes for DHI are:
Top note is lavender; middle notes are iris, ambrette (musk mallow) and pear; base notes are vetiver and virginia cedar.
The notes for Halloween Man Shot are:
…brisk lemon daiquiri cocktail notes with spices of cardamom and black pepper. The aromatic – floral heart of iris and sage is placed on the intensive base of leather, vanilla and amber wood.
To be blunt, I have no idea why anyone would spend more than $20 or so for a bottle of DHI (let's say at least 50 ml), and I would just swap or sell a bottle if I obtained one really inexpensively.  But how do most "newbie noses" experience DHI?  Is it some sort of olfactory revelation, since all he might know are Cool Water and its clones, Curve type scents, obnoxious party room clearers, and "grandfatherly" fougeres?  I remember not being ready for it in the early days – I couldn't even detect sweetness in a scent!  Instead, I was more interested in the unique note combinations, not having even heard of a gourmand scent, for example.  It took me at least several months to detect "quality" differences, but then that was mostly about vintage versus recent.  I only rarely thought that a recent "top designer" was obviously "higher quality" than the best of the "lesser designers," "celebuscents," etc., from what I can remember.  Perhaps that was the thinking behind creating "exclusive"' designer lines.  But the most important thing (for me) was the decision not to spend too much before I thought I understood the significant differences.
I also remember seeing the vast price differences, but decided not to buy anything beyond the "cheapo" range, because I didn't think I would be able to appreciate the supposedly significant differences that warranted the higher prices.  I did read a post or two at Basenotes.net, in which people were talking about how great this or that "cheapo" was, but I still couldn't imagine it being "better" than a "top designer," let alone niche, just very good for the price range.  But especially now, with IFRA guidelines more or less funneling any "mainstream" release into one of several directions, I see even less difference.  For example, inexpensive "oud scents" like Jovan's Intense Oud, are fine for when I want that "punch in the face" synthetic oud experience (anything stronger wouldn't work for me anyway).  And something like Magnet for Men by Eclectic Collections (which cost me around $8 for 100 ml, IIRC) is right up there with just about any other scent I've got (in terms of complexity, naturalness, dynamism, etc.), for my purposes (of course it's not what I would reach for when I want to wear something like Leather Oud by Dior).
Now if I want some really rich and natural smelling notes, I'm going to reach for a vintage bottle, and I mean it's probably going to be a batch from the early 1990s or earlier (or perhaps ten years later if made by a company like Guerlain, but of course there are some possible exceptions).  However, I usually want a more "modern" composition these days, and I'm quite content with the variety available at "cheapo" price levels.  I don't know why anyone would seek to pay the higher prices, other than for psychological reasons that they are not aware of (or for "status" reasons that they are all too aware of!), again with a few possible exceptions.  But how do you communicate this to people who are convinced that the "big name" is meaningful?  I'm not sure there is a way, though a few of those people will likely "get it" and be very thankful once they realize what the reality is!  Again, why not wait until you are able to detect clear differences, and if you never can, why not just wear an inexpensive but similar scent?