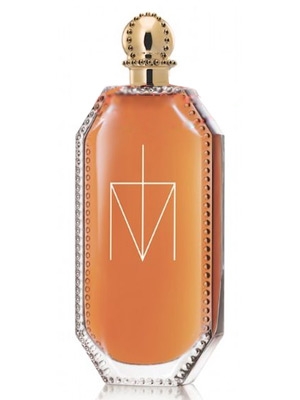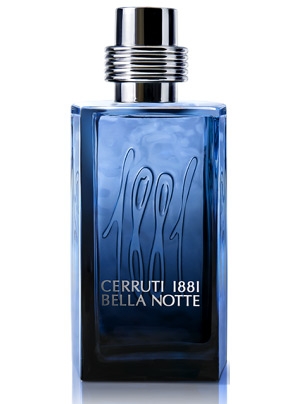 Coty has been criticized for some "junk" releases or apparent reformulations (of other brand names) in recent years, though I'm not sure anyone outside the company knows if there's a big difference between how a Coty scent is created or reformulated versus a Coty Prestige one.  In this post, I want to talk a bit about two original CP releases (released under two different names, one being a "celebuscent") that are just as "good" as any other release since 2012, in my experience and in terms of my preferences.  The first I'll address is Madonna's "Truth or Dare Naked," released in 2012 and with this list of notes (from Fragrantica.com):
The top notes are honeysuckle, peach blossom and neroli. The perfume's core includes vanilla orchid, cocoa flower and lily of the valley. The base is creamy with Texas cedar wood, benzoin from Laos, oud accord and Australian sandalwood.
This scent is very powerful and gives the impression of something "boozy."  Think of vintage Pi by Givenchy but with a couple of "bells and whistles" added.  Though there are wood and oud notes listed, to me this is a syrupy, sweet, and nearly (but not quite) gourmand concoction, and it doesn't come across as "synthetic" in any way, though I'd guess many will think "too much of a good thing."  To me, that's fine, because I can simply dilute it if my sensitivities are high (they happen to be low at the moment).  I've tried plenty of these kinds of scents, both niche, "semi-niche," and various other types, and this one is unique and enjoyable (but I really need to be in the mood for it).  Not long ago it was being sold for next to nothing on ebay and at the major discounters, which is another big advantage for the consumer with such scents.  That is, when released by a company like Coty/Coty Prestige, there is likely to be a huge number of bottles, so if you have some patience you can often get a great deal.
And not only did I get a great deal on that one, but also on another CP release, the 2014 Cerruti "1881 Bella Notte for Men."  The notes for that one are listed as:
The top notes are lemon, citron and lime, followed by jasmine and spices of Sichuan pepper, cardamom, cinnamon, nutmeg, juniper and coriander. The base includes cedar, patchouli, vanilla and musk.
One Fragrantica reviewer said it was very similar to Burberry's Brit for Men, and I definitely understand that impression, but 1881BN goes in a slightly different direction, perhaps simply due to less patchouli, lavender, and certain wood aroma chemicals, though there isn't the floral element in Brit (rose), which may be quite important as well (I didn't detect the jasmine in 1881BN).  I haven't been able to wear Brit in recent years because there is something about it that quickly becomes irritating, but that's not the case for 1881BN.  It is true that Brit is a stronger scent, but considering the low cost of 1881BN (at the moment on ebay) for a 125 ml bottle, this is not an issue.  Also, I could see how some might compare 1881BN to L'Instant Homme, though is more of a spicy scent, as opposed to a lavender/gourmand.  What I really like about 1881BN is the balance existing among the spicy, sweet, woody, musky, and powdery elements (and the patchouli is noticeable but not very obvious).   If anyone said this was too sweet, for example, I would assume that person has very little experience with sweet scents.  1881BN is a fairly dry scent, but it doesn't have that "chemical dry" aspect I've encountered with so many niche scents.  The longevity is excellent.
Speaking of niche scents, over at the NST blog there's a review of "Spanish Veil" by Edward Bess today, which includes this paragraph:
…I've been impressed by Edward Bess's foray into perfumery. In addition to being high-quality, these fragrances feel like they grew organically from the same creative process: instead of trying to check off as many boxes as possible with three totally different scents (e.g., something fruity, something oud-y, and a big white floral), Bess and Benaïm have produced a trio with a mature and unified aesthetic.
http://www.nstperfume.com/2017/02/23/edward-bess-spanish-veil-fragrance-review/
The company only lists sandalwood, tonka bean and guaiac as notes, yet the description is far more evocative (see the note at the end of this post).  The reviewer, "Jessica," states that "there's a lot more going on here than the three notes mentioned above, but the fragrance is so gracefully balanced that it's difficult to parse. I think I detect some mimosa and iris as surprise floral notes, and there's also an incense motif…"  At another blog, we are told, "It's a woody oriental and only three notes are listed: tonka bean, sandalwood, guiac wood. There's a lot more there, obviously, and I smell a sheer but prominent incense in the core of the perfume. The opening is very perfumy. Not powdery, nor is it sweet or aldehydic. But it says PERFUME in the best possible way. The wood notes are subtle. I'm not sure I would have picked sandalwood had I not known it was supposed to be there, because despite the smoothness the wood is neither creamy nor has it the pepperiness of a cedar (sandalwood's common companion). I might have said cashmeran…"
http://www.thenonblonde.com/2017/01/edward-bess-spanish-veil.html
She's probably right about cashmeran (I can tolerate it better than guaiac, it seems, though it does come across to me as outright "chemical"); perhaps it should be called "the new iso e super," but in any case I mention this scent, which I have yet to sample, as a contrast to ToDN and 1881BN, and not just because SV has a suggested retail price of $175 for 100 ml and is not likely going to be easy to find (used) for $20 or less (which is what I paid for the two CP scents).  Recently, somebody called me a "niche hater" or something to that effect on Basenotes.net, which is simply false (though it's true that I have little interest in niche scents that are "fresh," "traditional cologne style," etc.).  I wonder how many BN members who often post about niche scents own more niche bottles than I do!  The difference is that almost all my niche bottles came from swaps (with a few from really good ebay deals).  I am simply not going to pay "niche prices;" I'm not a rich person and I prefer variety, so if I were to buy niche bottles as I do "cheapos" (meaning temporarily cheap or always cheap), things might get "ugly" financially in the not-so-distant future!  Needless to say, I have no concerns about things like "a mature and unified aesthetic," or whether other scents by the company "grew organically" with the one in question.
If a rich person doesn't understand this, he or she does not have my sympathies.  In my experience, these two CP scents demonstrate why those who are "jaded about niche perfumery lately," as Jessica said in that review of SV, have some great options (especially if price is a major issue).  Most of the time, I spend around $15 or less on at least a 50 ml bottle, and I don't worry about how unique, artistic, emotionally evocative, etc. it is.  I'm either going to want to wear it once in a while or I'm not.  This may be why some think of me as a "niche hater," that is, I don't buy into ornate descriptions of niche scents and become emotional about the "specialness" of niche; I assess them as smells only.  And it is usually the case that I conclude that I have something that's "good enough," if I like the scent, of course.  You cannot bottle emotional involvement, but the niche companies know they need to do something to get people to pay the much higher prices, and so the appeal is often made; buy this bottle and you will be transported back to a Victorian era gentlemen's club, or to a specific desert landscape, or to a…  No, I won't, but if that helps you sell your highly synthetic smell concoctions to enough people to make it financially worthwhile, good for you (for as long as it lasts)!
NOTE:  This is the description for Spanish Veil, written by the company:
A second skin clings to the face, draped ever so carefully to reveal only a glimpse of flesh underneath. Steeped in alluring tradition of centuries ago, the veil's sheer beauty possesses the feminine power to seduce great kings, conquistadors and Matadors unable to resist a single stare veiled in hypnotic mystery. Within this black web of wonderment rays of white light from the Spanish sun trickle in casting a kaleidoscope of intricately woven shadows that censor all signs of age. Scents of the outside world are trapped in the starched net, a magnet for the plumes of smoky incense wafting through ancient basilica walls that mix with the smells of savage animal hides in bullfighter rings and clouds of white dust native to the Latin land.
Huh?