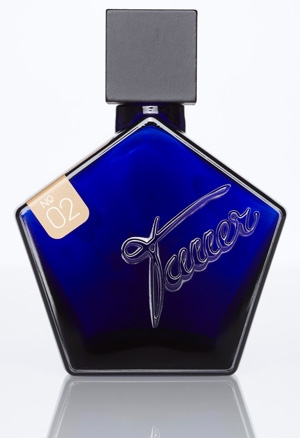 One could argue that there are a ridiculous number of niche scents at this point (after all, how many releases are very similar to older ones, even in the niche world?), yet certain scents seem to be considered "must try" ones, at least in the minds of many online fragrance commenters/reviewers.  At or very near the top of this list is Andy Tauer's L'Air du Desert Marocain.  I think it was released at the right time (2005), just when the niche samplers, as I call them, had seemed to reach an important plateau (from what I can tell).  Over the last few years I see that many newcomers to the hobby feel this is a scent that could be their "Holy Grail."  There are a few questions I think are worth addressing here, the first being, is it worth the price?
Now if I were a billionaire of course it would be, since I'd be interested in seeing if my opinion changes and I'd have plenty of safe storage for hundreds if not thousands of fragrance bottles.  But even given my current situation it may be worth having a bottle around because not only could I sample it (probably on rare occasion) but I could make decants/samples for swapping, since so many want to try it.  That is one of the major positive aspects of this kind of scent (and because it is unisex there's plenty of potential swap with women too!).  However, I really dislike keeping a bottle if I know I'm never going to wear it – I prefer to swap or sell it (usually keeping a small sample for reference purposes).
Another question is, does it evoke a landscape?  I wouldn't bring this up if it weren't for the many reviews that say it evokes some kind of dry landscape, even if not Morocco specifically.  I don't find this to be the case, because it has no "transparent" quality that I think is required, but perhaps those who have never experienced a heavy yet dry scent would before trying it would be more likely to have this perception (prompted by the name of the scent, no doubt).  To me it is too dense and it's too obviously a "personal fragrance."  In fact, out of all the scents I've at least sampled once since late 2007 I can't think of any that was especially evocative of a landscape.
And yet another question is, is its reputation a product of circumstances (one being already mentioned – the fortuitous year of its release)?  Often, there are "stars" simply because people tend to think along the lines of "the best."  That is, with personal fragrances, a question some newbies ask is, what is the best scent I can buy?  Tauer's scents, and especially this one, got a lot of good publicity/reviews at just the right time.  After that, it possessed a reputation, and perhaps it could be called the Mount Everest of personal fragrances (for those who don't know, climbing Everest is not especially difficult, relative to a few other mountains – you have to be able to withstand a certain period of time in the "death zone," which requires acclimation, and of course you have to be in at least fairly good health overall).  Perhaps one might call it the Everest of unisex niche fragrances, and considering how many scents have been marketed since 2005 that would be quite impressive, even if the scent itself is not.
Now I'm not claiming that it is a "bad" scent, and I'm sure it works for many, many hobbyists, perhaps on multiple levels.  However, as some have commented about Serge Lutens' scents recently, these tend to be "too much of a good thing."  I've often said one can dilute very strong scents, making them an excellent bargain in some cases, but I find L'AdDM to be a bit irritating, and without any element that is particularly appealing, so diluting wouldn't help much if at all.  In fact, I swapped off my bottle of Ambre Sultan (by Lutens) not too long ago because I found a lighter and more interesting scent that is similar, Iceberg's Amber for Men.  Amber adds a rum note yet is lighter, and since it cost me less than $10 for 100 ml new, I can just spray as much as I want (probably two or three to the chest, minimum) until it does what I want.
Some have said that L'AdDM is like a light, less interesting version of an Ambre Sultan type of scent, but what I think is quite revealing are all the neutral and negative reviews of L'AdDM at Basenotes.net.  I tend to be more interested in what BN members have to say about a niche scent (particularly when there are a lot of reviews) than a site like Fragrantica.com, one reason being they tend to be more specific and another being that the BN crowd has quite a few reviewers that I hold in higher regard than reviewers elsewhere.  Examining these non-positive BN reviews suggests more or less what I have said above (at least when taken as a whole).  Here are some that I think are especially worth considering, written by reviewers I think are more insightful than most others:
"A bit of a disappointment from the note pyramid and reviews I read. This opens with a blast of very dry powdered artificial orange drink mix from the Petitgrain. Coriander makes an appearance and as it dries down it takes on a vanilla and dry powder vibe…"
And:
"…I hate the fact that the guy 'hijacked' this climate and place, which I'm sure doesn't smell sweet at all, to make me associate it with a smell that's so sweet and overplayed I can't stand it. It actually invades my beloved mental archetype of the desert, and tries to corrupt it with a hideous and totally incorrect scent. Not only is it completely different from ambient desert smells (even imaginary ones), but I don't find it any more middle eastern than most other orientals; it's just more of the dreaded 'old lady perfume'. What a waste."
And:
"…I could experience a similar aroma by donning a leather jacket and putting my nose into a bag of olibanum. Both are equally enjoyable, but they fall short of constituting an entire perfume. As a point of reference, Messe de Minuit is deeper, more complex, and accomplishes a greater range of contrasts, although it also can be difficult to wear. For use on the skin, I still prefer softer, sweeter, more traditional, skin-compatible scents."
And:
"…The scent starts in a very promising way. Intriguing spices are haunting and peppery-dry. The wood notes are well done. I am starting to imagine the dry scirocco winds conveying the air of a distant bazaar.
Then the doggone vanilla bumbles in and, like an unwelcome guest, never entirely leaves. The good notes retreat into the background."
While I don't enjoy the top notes,  unlike the last reviewer, I can understand why someone would find it unique and a portent of wonderful or at least interesting things to come.  Consistent with this view, in my BN review, I state:
"…It just sort of lies there, being strange and perhaps hinting at something pleasant now and then, but never really getting there.  Was it meant to have this teasing quality?  I  don't get clear cedar, vetiver, or citrus (I did try to avoid top notes, however).  Instead, the notes that stand out for me are: "dirty" jasmine, dried potato skin, spices, amber, and vanilla.  Perhaps a combination of vetiver, cedar, and incense comes across as dried potato skins to me."
By contrast, most of the other non-positive reviews tend to be inconsistent with my experiences with L'AdDM (or are vague), for example (the most specific ones):
"I'm bemused by all the raves about this frag. I thought it was a sad, watery Timbuktu wannabe that disappeared in 30 minutes. I'm honestly shocked by all the talk of 12 hours longevity. Are we talking about the same fragrance…"
And:
"…To me, this scent isn't about a Marocain desert; it is about spicy eggnog, fruitcake, and heavy wool turtleneck sweaters on an extremely cold Christmas evening."
And:
"Isn't the experience of scent subjective? This was to me an instant flashback to visiting the Honda Motorcycle Dealership on Van Ness Avenue in San Francisco, in 1984 when my roommate worked there. The thick miasma was rubbery, oily, smoky, nasty, mysterious, high testosterone and quite intimidating…"
And:
"Um, OK… I'm a midwestern girl and this opening smells just like the pig barn at the county fair. Seriously. Nevertheless I gave it a go to see what the dry down would be like. Three hours later I see it never leaves the barn, it just opens the windows to let a fresh breeze blow through. I know this scent has it's fans, but I'll keep walking."
Other non-positive reviewers said they didn't know where they could go in public if they wore it, but that's true for many niche scents, assuming you agree with them.  Those who consider buying niche scents should know that some are not "friendly" to the general public!  So, one thing I think can be said for certain is that there are plenty of reviews at BN alone that suggest this is only the "Holy Grail" scent for some people, and that blind buying isn't a good idea.  Those who complain that they were misled by online hype are not being reasonable, IMO.  And I have never seen a bottle of this scent sell for very low prices (and the largest size is 50 ml), making it a really bad blind buy for those on a tight budget.  Yes, you might think it's a great scent, and I'm glad for you, but the idea that this is a really special scent makes little sense to me, other than it being a dry oriental, which isn't that common.  I'm not against dry orientals (though I couldn't wear them often) but I already have 200 ml of Dark Flower (my cost was less  than $20 total for the 2 bottles), which has a dry, incense-dominant base.  I prefer it to L'AdDM by a wide margin, and I already mentioned Amber by Iceberg, so my proverbial bases are covered by the territory L'AdDM inhabits (and at a tiny fraction of the cost of it!).
NOTE:  As of late I've been thinking more about the "wisdom" of the "average person" in these matters.  That is, they will often say, "if it smells good I'll wear it," but of course they tend to be incredibly ignorant of the variety available.  I've been wearing lots of "cheapos" lately, and the reason is that I really enjoy so many of cheapos I own.  By contrast, I have worn few niche scents, despite having access to probably close tto 200 (well over half being samples or decants).  I intend to investigate more niche scents in the near future, because I have had many samples for a long time that I have yet to wear, and it will be interesting to see if I prefer the cheapos after doing so.