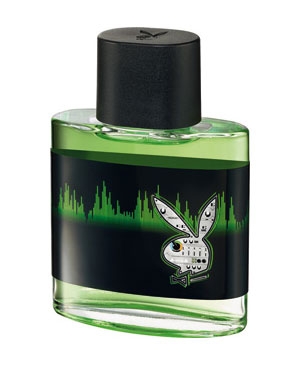 For the first few hours after spraying on Berlin for the first time, I was thinking, "this isn't bad but I don't envision myself reaching for it often."  The fruit notes seemed to blend together, with just a hint of sharpness, and no "blob"-like qualities.  However, there wasn't much else there that I could detect, in terms of notes.  Then, after perhaps half an hour there was a kind of accord reminiscent of a bunch of "old school" drydowns crammed together (very little if any lavender, though).  At this point, I was thinking that it might develop into something interesting, but the hours wore on and that was it, which certainly wasn't bad for a scent that cost about $4 for a 100 ml bottle!
Finally, after at least four hours, I began to think something else was present, something I had encountered not long ago.  I looked again at the list of notes (from Fragrantica.com):
"…opens with sparkling notes of icy gin, orange and spices, embodying the energy and strength. Its heart is dominated by fruity notes of apples and cranberries, blended with the accords of geranium. The base is woody and musky, made of moss, sandalwood, and ambrette seed."
At that point I realized that "ambrette seed" was likely ambroxan or something very similar, and that Berlin was (for me) an improved version of Sauvage (though Berlin was released first, in 2012, that was not the order in which I experienced these).  The perfumer of Berlin, Lucas Sieuzac, composed Amouage's Reflection Man and Ciel Pour Femme, among several others by different companies (such as Play Intense, which I like).  Whatever it is, it was tenacious, though the marine quality I perceive in Sauvage is minimal in Berlin.  That's fine with me, because I can always layer Berlin with Guy Laroche's Horizon if I want that kind of quality, and my guess is that I'll enjoy it more because it will be more complex than Sauvage.  I think when people claim that Sauvage in complex, this involves perceiving different facets of ambroxan, and perhaps the musk molecules used, rather than it being anywhere near a truly complex "masculine" scent of the 1980s.
Because I didn't experience Sauvage on my skin, and wan't present when it was sprayed onto a card, I can't speak to how the first several minutes of it compare to Belin.  However, from the reviews, it sounds like I'd prefer Berlin, because it has the apple and cranberry notes, whereas Sauvage sounds too one-dimensional at this point.  Here are some excerpts from Fragrantica reviews of it:
"…it opens with a refreshing blast of well done citrus that quickly turns into a synthetic-leaning freshness."
"It opens with a citrus and slightly fruity blast, which is quite pleasant."
"That opening freshness due to the bergamot is very nice…"
"Sauvage opens with an abrasive, chemical interpretation of bergamot that's sweet and mildly pleasant."
"Opens very fruity feels artificial and forced. Quickly, the fragrance dries into a "thing" that I can't describe. It is a semi-sweet odor, like something woodsy and powdery. Awful. And that's it."
One point of contrast between the two scents, if the reviews are roughly accurate (especially the last excerpt I quoted), is that the fruitiness in Berlin lasts a long time, and the obvious  ambroxan (or whatever it is that is similar) isn't noticeable for at least a few hours.  Before that, it's more like the fruitiness is sitting on top of the old school accord and slowly dissipating.  I suspect that if this had been put in the Sauvage bottle, though, there would have been too many "it's okay" or "meh" type responses to it, and that the idea was to "make a splash" rather than to be "nice and safe."  Cool Water for Men made such a splash because of the high dihydromyrenol content (IMO), but then there were a bunch of imitators and now it comes across as tired and old to many of the under 40 crowd, it seems.  This may be the fate of ambroxan-rich scents, but we'll have to wait and see.   And I want to close this post by quoting a Fragrantica reviewer who seems to have had the same thought I did (though I wouldn't compare London to Sauvage – I think he confused Berlin with London):
"Trying Sauvage for the first time tonight. And I'm not even joking….this reminds me of a fruity/metallic Playboy scent I owned years back.(London I think, but I owned a couple so not 100% sure)…"